Hybrid Inverter On/Off Grid
Hybrid on off inverter with energy storage
Item No.: HY-L
Hybrid on off inverter with energy storage
INQUIRY
Buy At Alibaba
ES Series Inverter With Energy Storage
Feature:
※
Pure sine wave output
※
3KW/5.5KW/10KW On-Grid Inverter with Energy Storage
※
Self-consumption and Feed-in to the grid
※
Programmable supply priority for PV, Battery or Grid
※
User-adjustable battery charging current suits different types of batteries
※
Programmable multiple operations modes: Grid tie, Off grid, and grid-tie with backup
※
Built-in timer for various mode of on/off operation
※
Monitoring software for real time status display and control
※
3KW/10KW:
Multiple communication for USB, RS-232, Modbus and SNMP
※
5.5
KW:
Built-in 2 strings of MPPT trackers
Enhances AC/Solar charger to 60A
Introduction:
Equipped with MPPT solar charge controller to maximize and regulate DC power from the solar array for the charging the Battery bank.
.
Transformer-less design provides reliable power conversion in compact size and with high efficiency.With aluminum housing,Integrated interface system,
It's light and handy,making installation easier.It's the ideal inverters for small PV plants,or individually for small houses,both indoors and outdoors.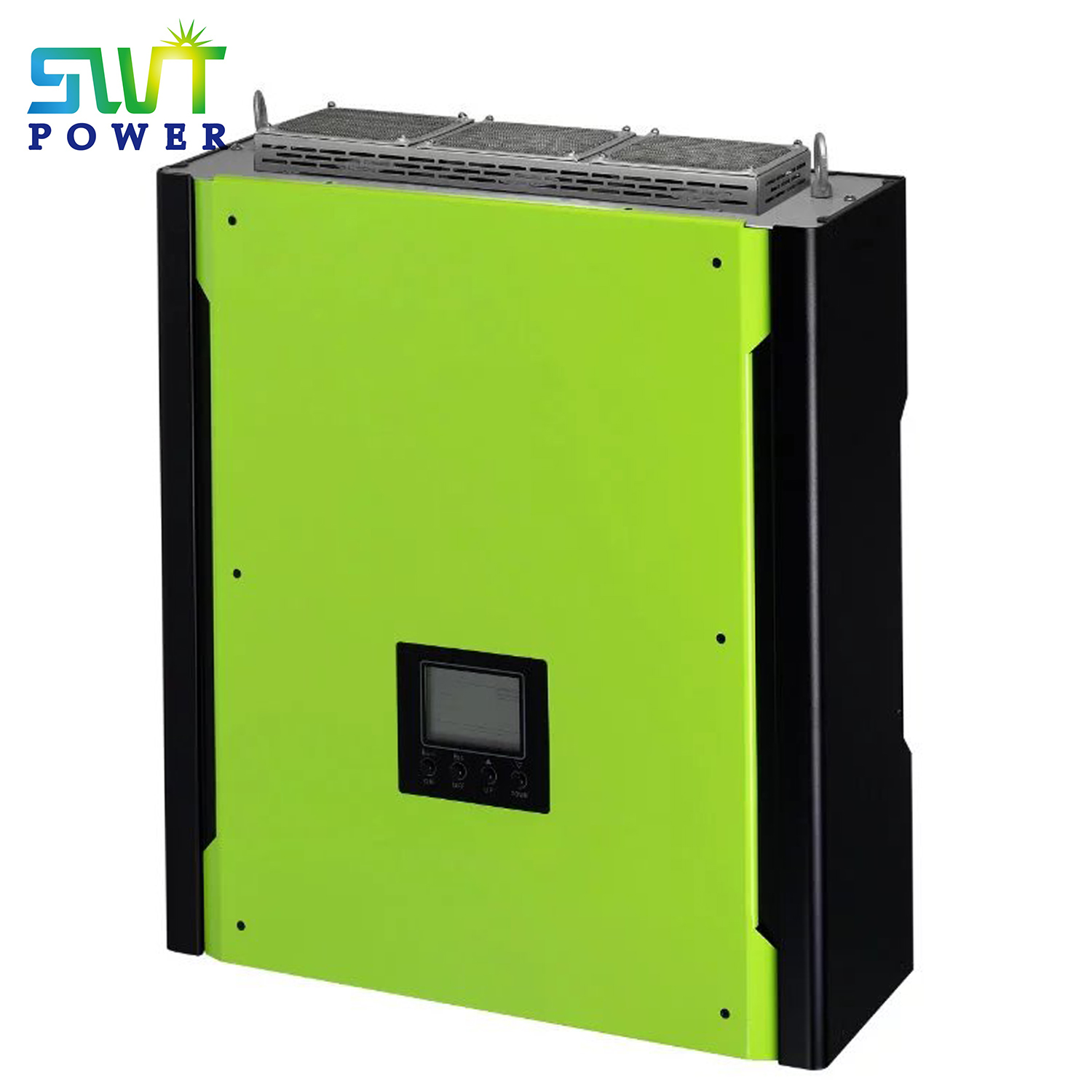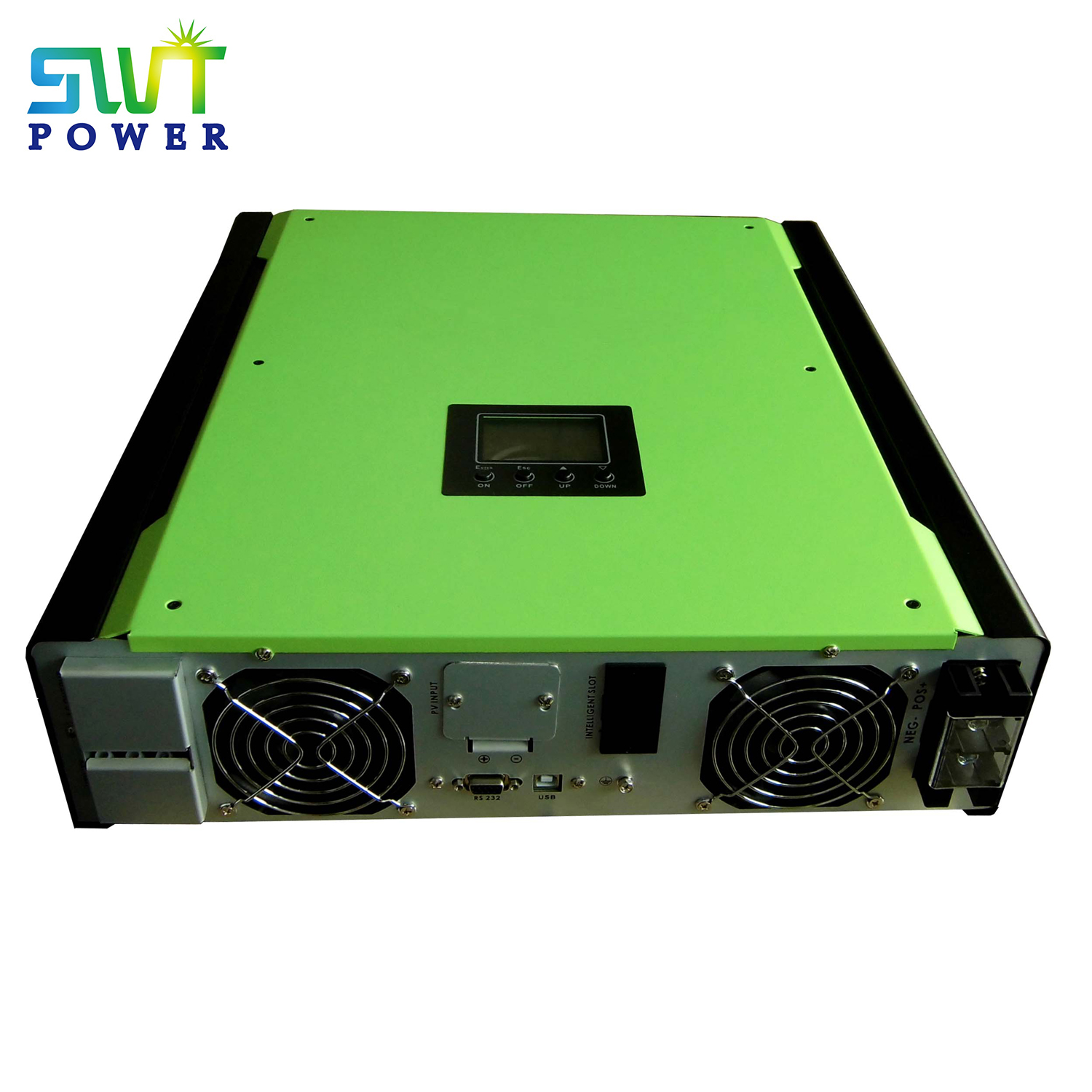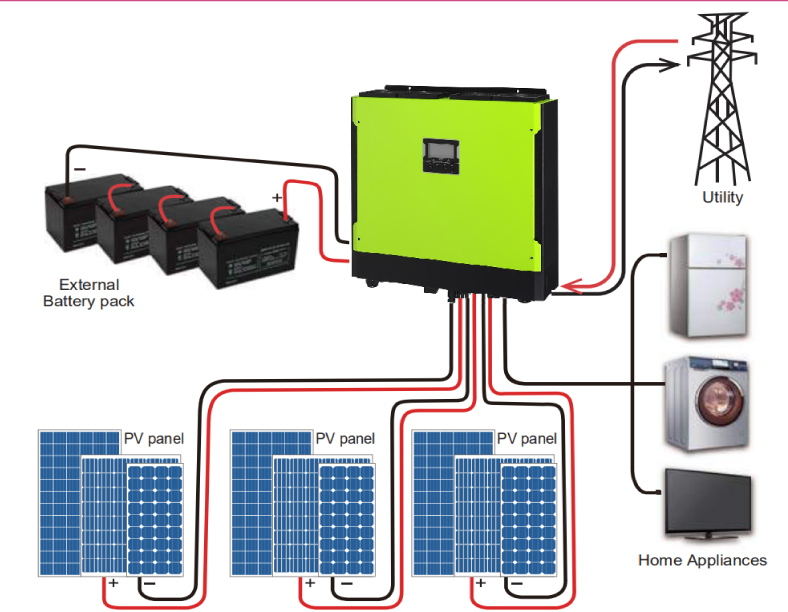 Specification