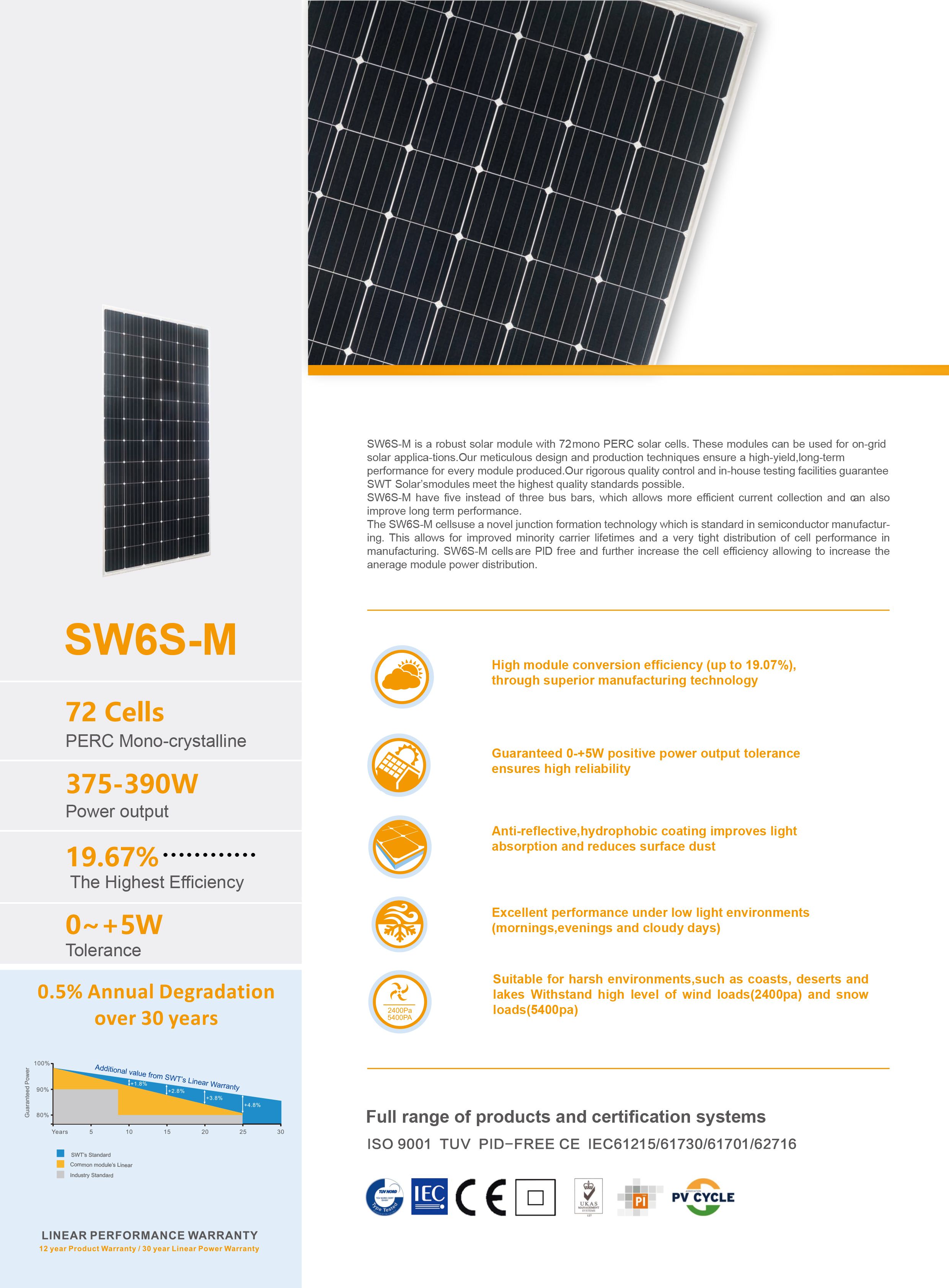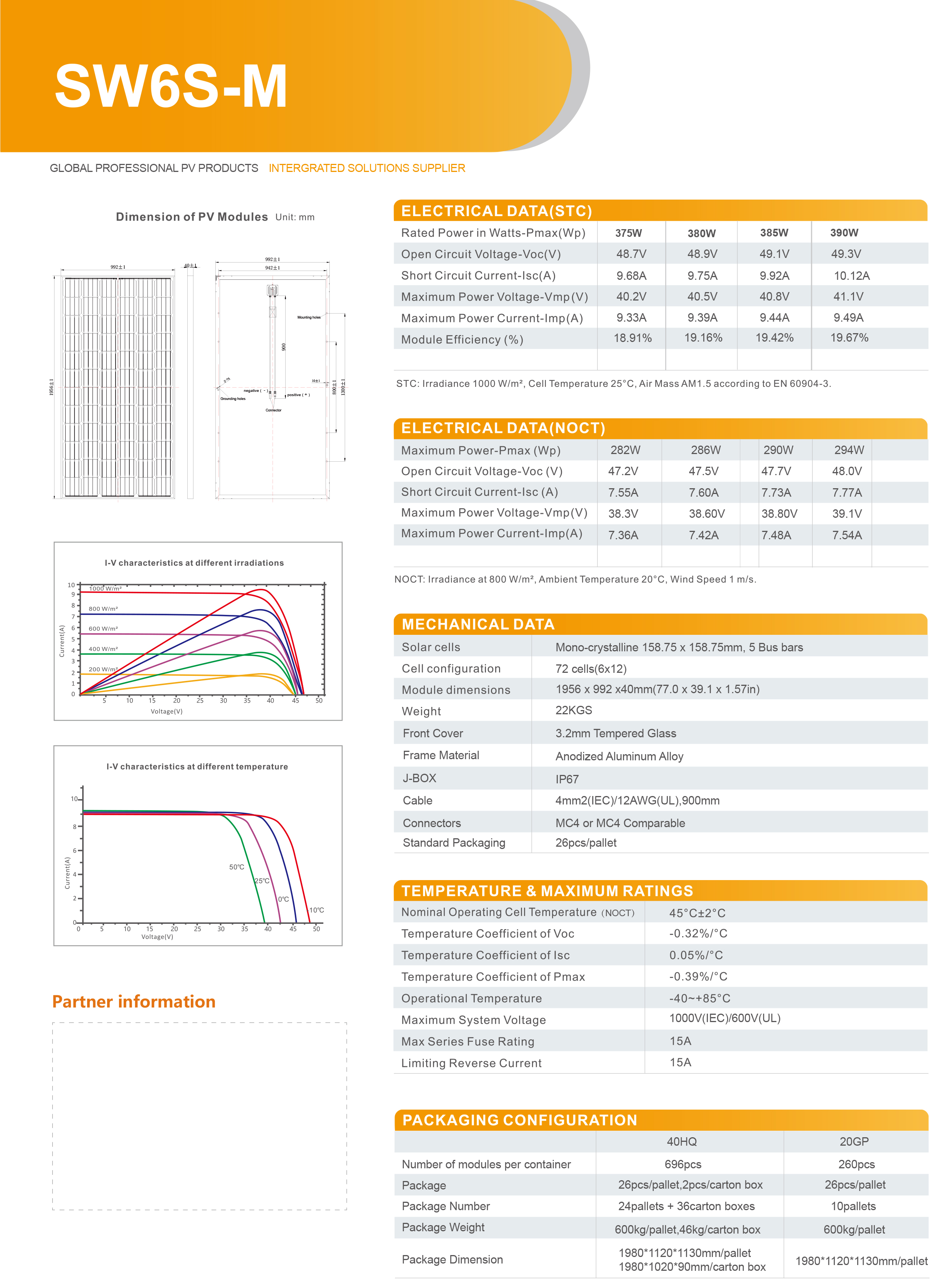 Monocrystalline 375 Watt - 390 Watt solar panel and higher efficiency 390 W 400 W solar panel, higher conversion efficiency, higher capacity and power output performance per unit area.
If you are an end users, we can offer more detail information to you. So that you can get the satisfied solar power system solution for your home solar generator or factory solar system plant.
Any more concerns, please ask our professional products consultant.
As follows some advantages of complete system solution your reference:
Reduction of transportation costs 3% for all components
Reduction of shipping costs 5%
Reduction of installation and design costs 8%
Reduction of custom clearance costs 15%
Best solution, one stop service and lower solar system cost per watt.